About our MediTect™ series
The purpose and design of the MediTect™ series is to give ultimate stability to more sensitive drug contents. Typically, injectable drugs known to be unstable in plastic are packaged in glass bottles, vials, etc.
Our aim with MediTect™ is to replace glass with more "flexible" solutions!
Packaging system options
Our IV bags have many different construction options. PE and PP blends are available for different sterilization methods. Also, closures can be either rubber infusion caps, or even "snap-on caps" assuming aseptic filling. For additional barrier properties, over pouches made of VM-PET or aluminum are also part of our total solution for your pharmaceuticals.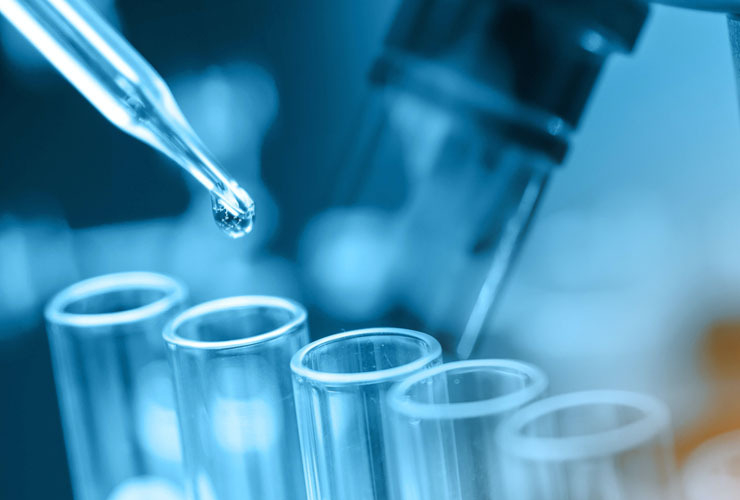 NI, standing for non-interactive, emphasizes the very purpose of our bags. These films are the right choice for sensitive liquid drugs.
NI films prevent elution from and sorption to the drug contact surface, and demonstrate glass-like storage stability.
From project inception to go-to-market, we are with you every step of the way
Start-to-finish collaborative packaging assessments
Introduction to CMO, including US area
Zacros has the test machines required to generate new data on prototype packaging. From sterilization systems to filling and transport test; we can create custom packaging samples and test them according to user requirements.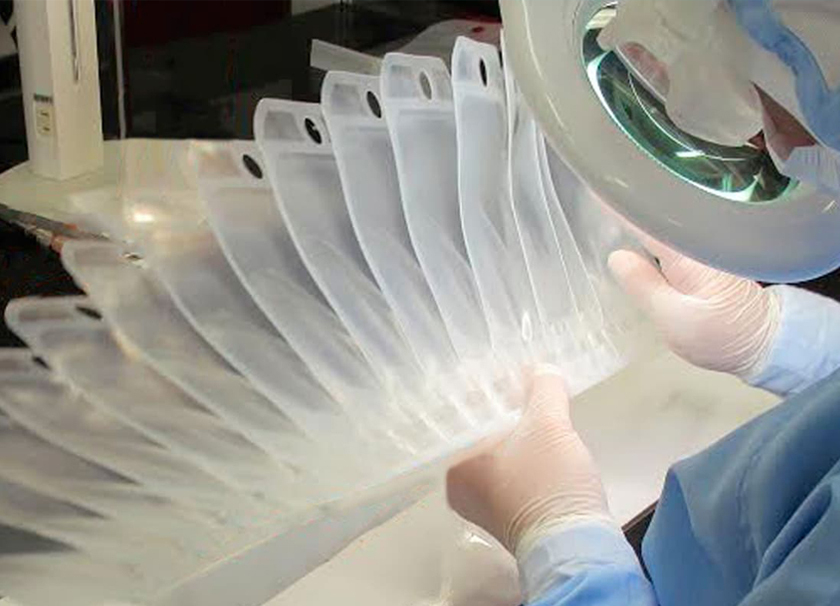 We have acquired ISO 15378, and 13485 at our primary pharmaceutical packaging manufacturing site
We provide bags that are compliant with USP/JP standards
We have sold films for liquid medicine bags to the US for over 30 years. In doing so, we have accumulated know-how for developing primary packaging for liquid pharmaceuticals, and performed DMF registration on some of our products.
Not only in the US, but also in Japan we have a long track record of IV bag sales.
With our experience, we are positioned to support you and your product launch.
Collaboration is a team effort
Our research and development, engineers, quality, and sales teams have the synergy to meet your project needs. Local staff in our U.S. office will support projects for the U.S. market as well.
Resources will be allocated promptly as our discussions evolve.