Non-interactive films
| | |
| --- | --- |
| When changing the primary packaging of a product from glass to plastic, container-content interaction is the main concern. The choice of a container which includes a Non-Interactive (NI) film minimizes both potential extractables and sorption effects, thus offering a "glass-like" performance when it comes to preserve the intended potency of drugs. | Certain applications with highly diluted active ingredients, such as large volume parenterals, are prime candidates. |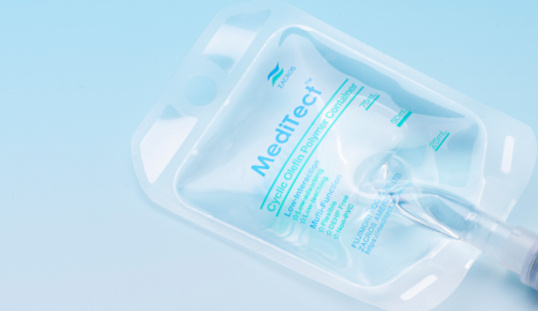 Interaction explained
When changing dosage form from a concentrated solution in a glass container, like a vial or an ampoule, to a ready-to-use plastic bag, the chief concern is interactions of the drug formulation with the plastic surfaces.
This is an unavoidable challenge, and understanding the interaction mechanism between contents and packaging is critical to drug product stability.
To tackle this challenge, we selected and developed materials which offer a low extractables profile, which minimizes the possible negative impact of leachables, and prevent the potential for sorption of formulation components from solution.


Minimizing leachables
Polyolefin oligomers, residual solvents, volatile components from inks, as well as additives and adhesives used in the bag manufacturing process, are all sources of potential extractables that might interact with drug product contents.
These can cause drug contents to become chemically unstable, or raise impurity levels to an unacceptable level.
Where conventional bags cannot prevent potential extractables from migrating into solution over time, the NI layer acts as the ultimate defense!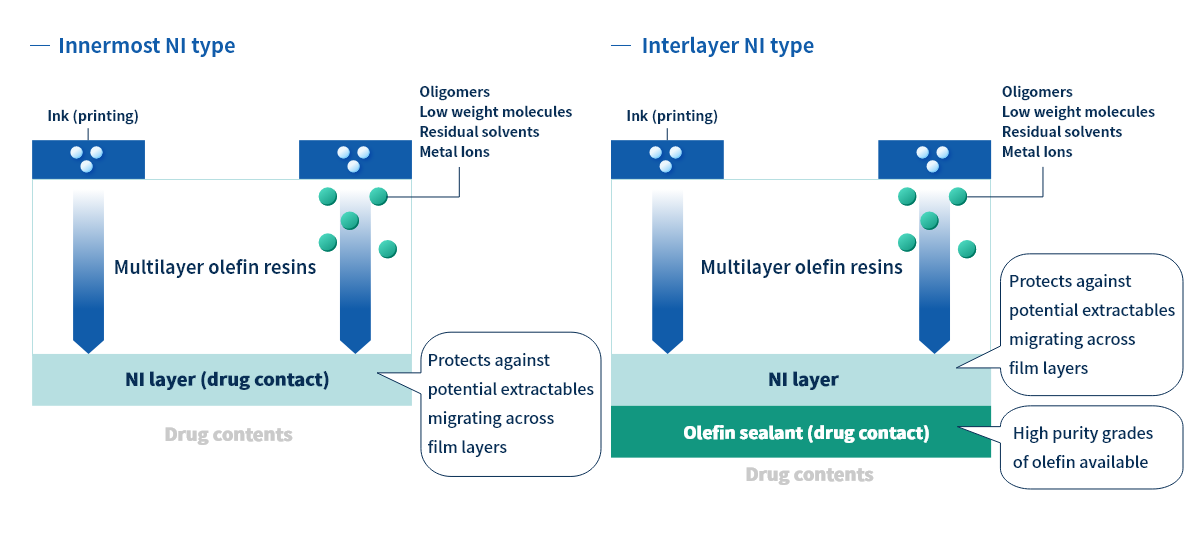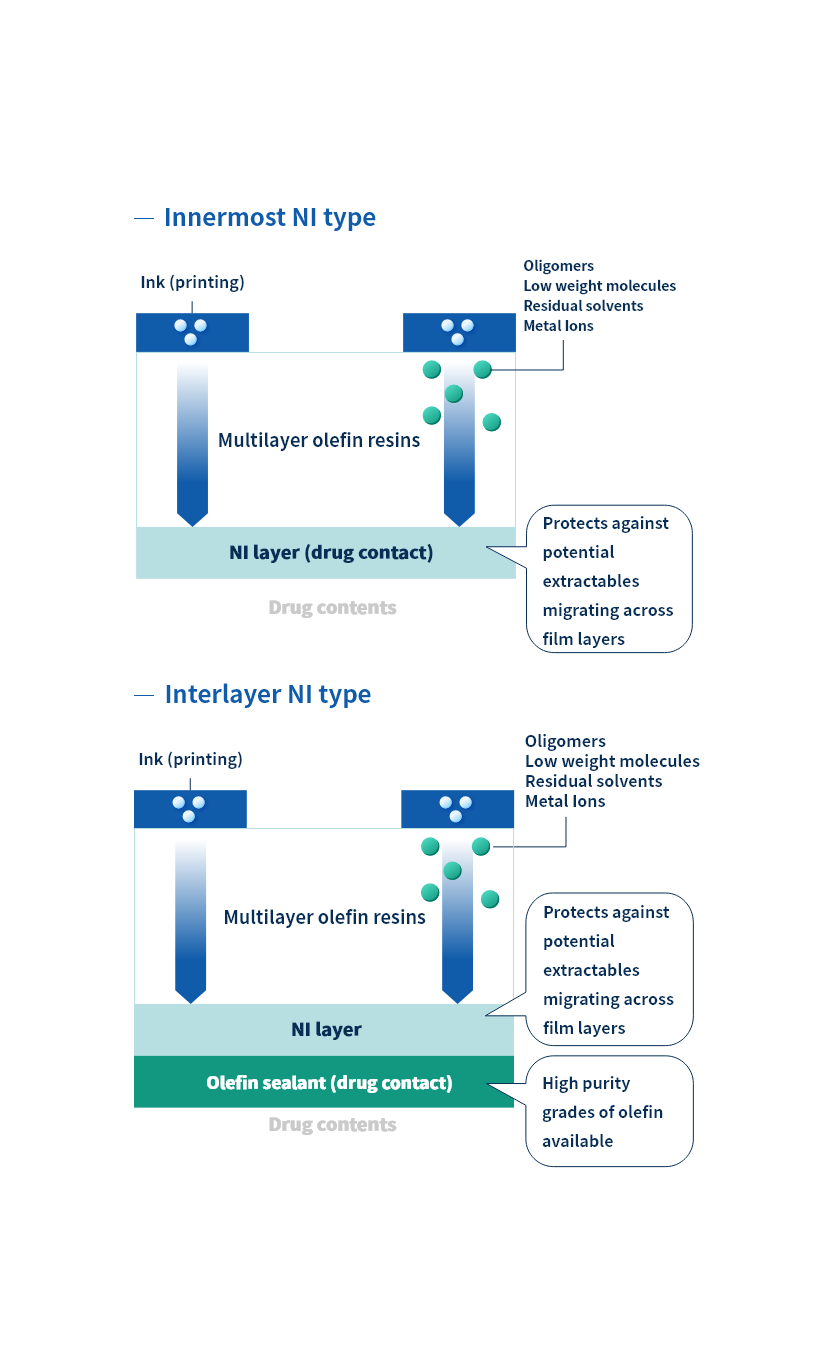 Solving sorption
Our NI material prevents sorption of active ingredients to the contact surface, and maintains glass-like stability for product formulations.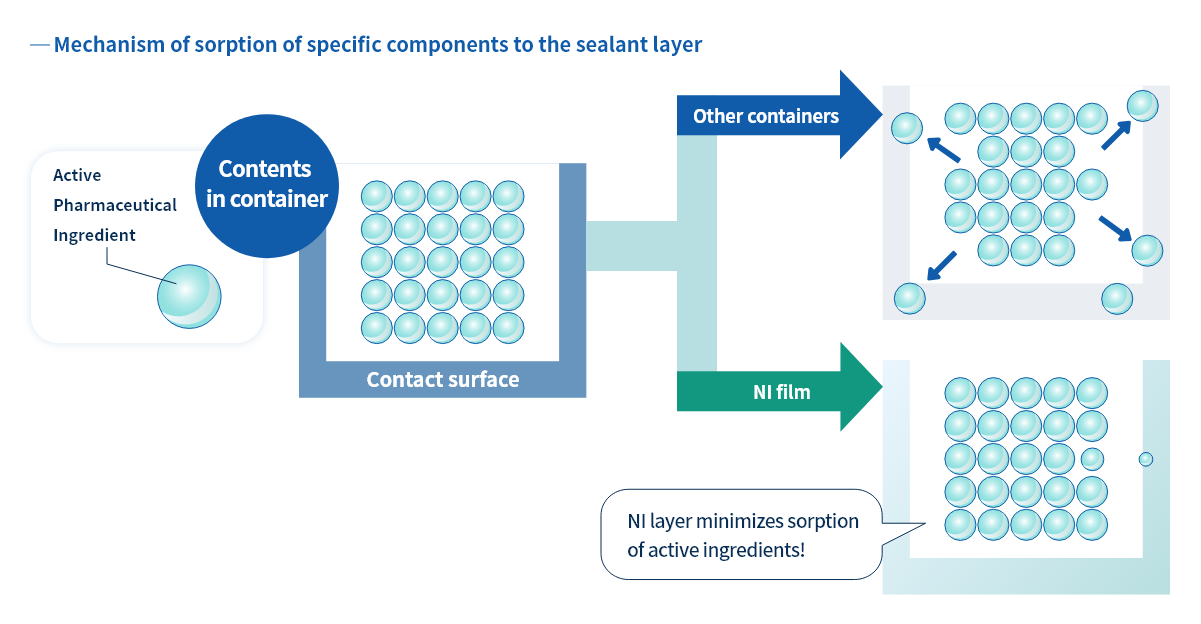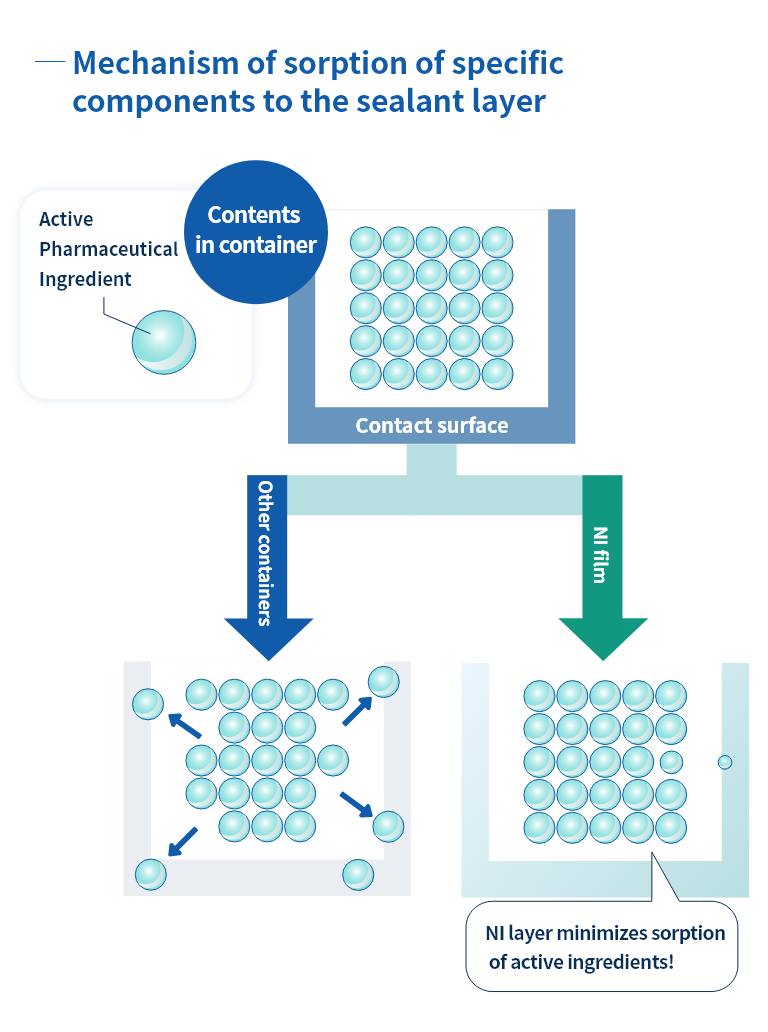 Shelf-life performance
Performance data shows that our MediTect™ bags maintain the potency of active ingredients of drug solutions over time by the prevention of sorption effects comparable to glass container controls.

Based on ZACROS internal study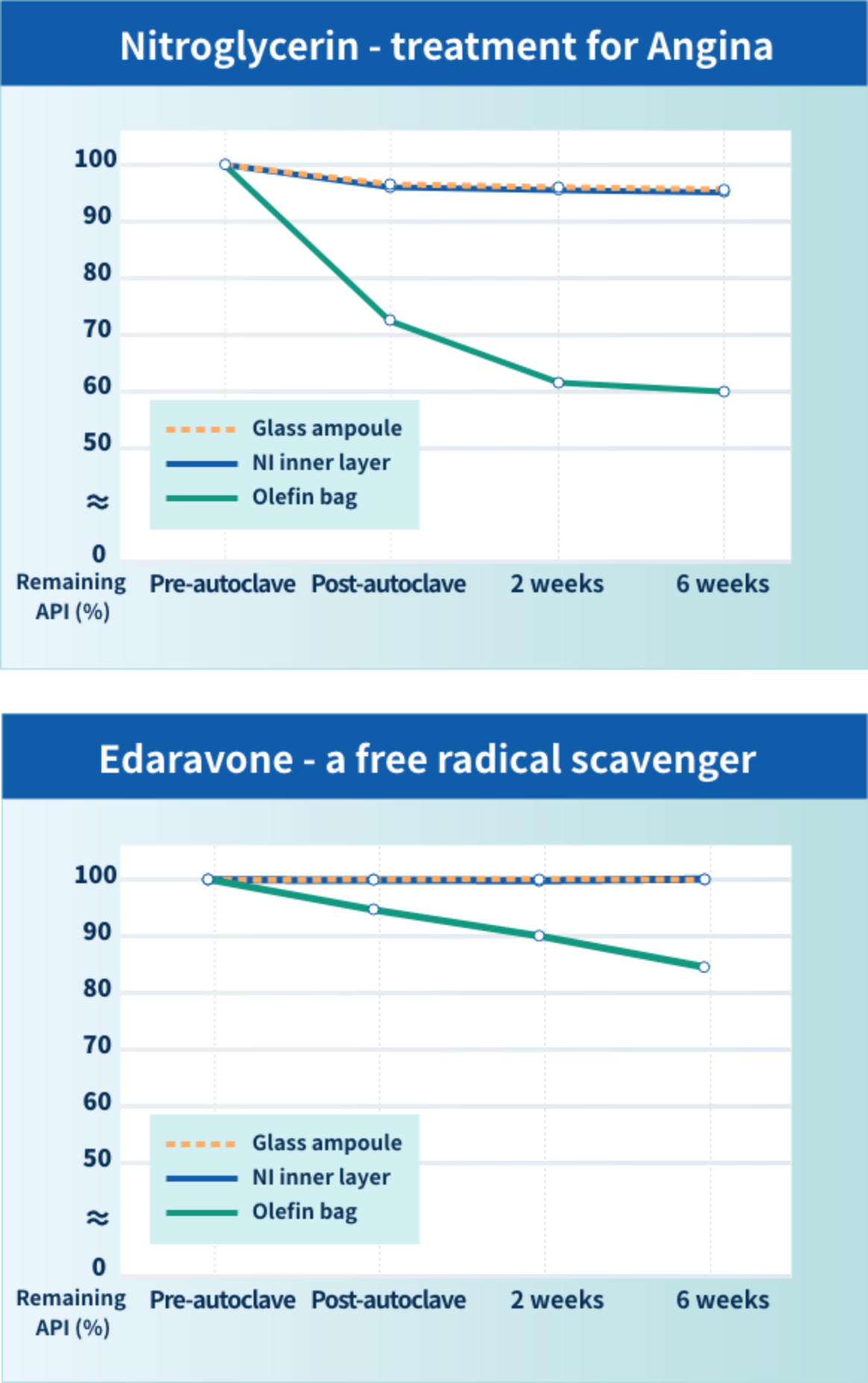 Based on ZACROS internal study
Introduction to MediTect™ technology
Any drugs you seek to make into a premixed, ready-to-infuse format,
but hesitate for fear of E&L and sorption?
Look no further than this bag!